By Ononye VC
Victor Umeh, the Labour Party senatorial candidate for the Anambra Central aenatorial zone, has received his certificate of return from INEC.
In a social media statement, Umeh said: "Today, I received Certificate of Return from INEC Nigeria as Senator-Elect for Anambra Central Senatorial Zone.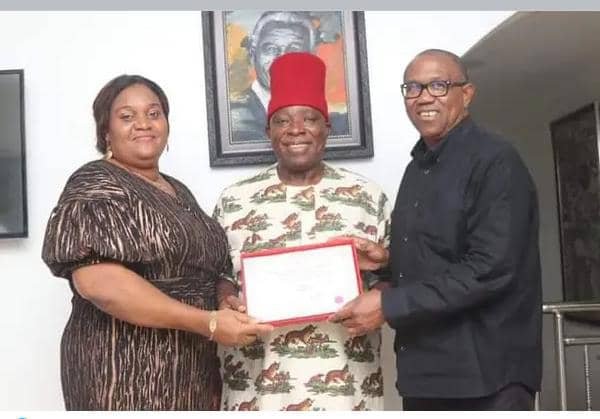 "My profound gratitude to those who accompanied me in this journey especially my dear wife, Lady Prisca Umeh and our Leader, Mr. Peter Obi and to my Party, Labour Party NG as well as Members of my Campaign Organization, the OBIdient family and the good people of Anambra Central for believing in me.
"Be assured of very quality representation in coming years. Thank you and God bless."